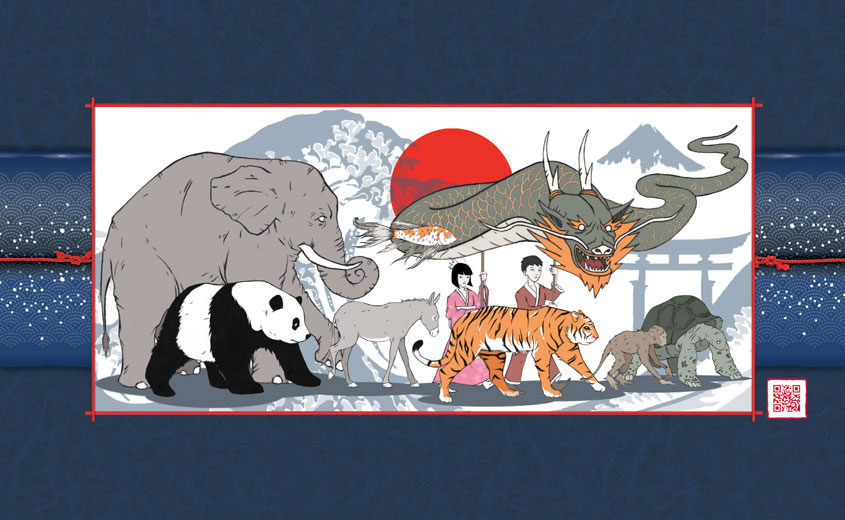 The Wave Marches On
by Emonic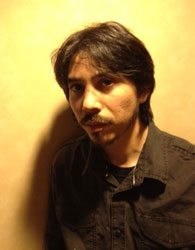 The Artwork
The Wave Marches On represents the future of people moving forward. The number 7 is a lucky number in Japanese culture so there are only seven animals shown.  The animals represent the different nationalities that live or occupy the neighborhood of Japantown in San Jose.

In the background I also pay homage to the famous Japanese woodblock print, 'The Great Wave off Kanagawa,' also known as 'The Wave' by artist Katsushika Hokusai. A dragon was specifically  included being that this is the year of the dragon. 
Biography
Contorted characters concerned with mysterious crimson wisps. Subtle skulls and masks with sunken eyes fixed on something just out of sight. An impish fellow with just the right amount of mischievousness. These apparitions and more escape from brush and ball-point alike, occupying paper, canvas, and masonite board as if they'd been there all along; creating an environment all their own.

Artist Emo Gonzales a.k.a EMONIC built this world with a lifetime of self-taught skills and stubborn perseverance. He continues to shape this wonderfully strange, yet familiar, place and present its inhabitants where and when ever possible. He currently resides in Milpitas, California, working on a comic titled, 'Gevaudan' for Ferric Press.