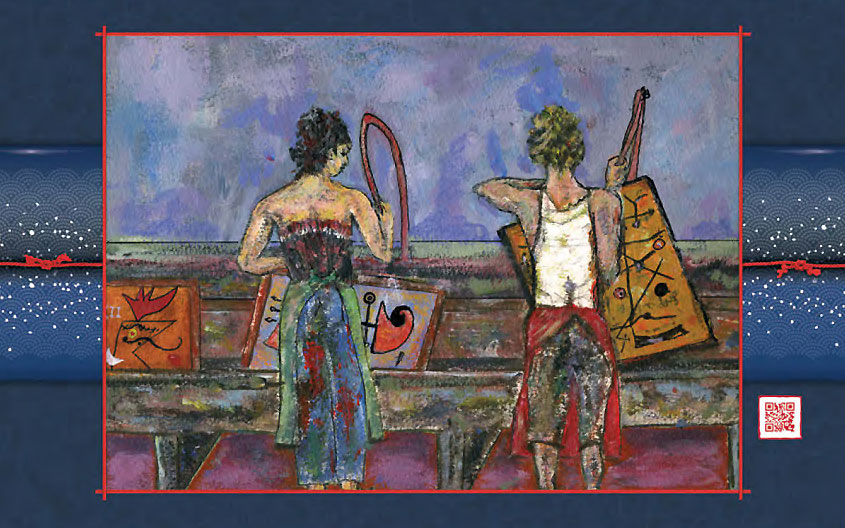 Painting Miro
by Jerrold Hiura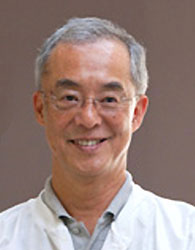 The Artwork
I like Miro a lot. This is a small acrylic painting inspired by diligence and focus, though it was more fun to do than outcome driven.
Biography
Originally from the Bay Area, Dr. Jerry attended UC Berkeley before venturing out to Boston to obtain a Master's Degree in acrobatic flying at Harvard University. After a stint with Cirque Du Soleil, he completed his dental program at Washington University, before coming back home to the Bay.

Dr. Jerry is very passionate for the art of dentistry and the many friendships he has forged with his patients over the past 120 years. He is actively involved in the arts community and has started his own theater company, Contemporary Asian Theater Scene (CATS). Although active in arts, he will only perform Shakespeare at home for an audience of one: his wife. Also an accomplished author, he has published a book of Haiku, Japanese poetry, that has been on the New York Bestselling List for the past 60 years!!

When Dr. Jerry is not working, or participating in the many organizations he is associated with, he enjoys rescuing animals and taking long walks on the beach with his lovely wife, Lucia. He is also an amateur weight lifter and semi-pro golfer.