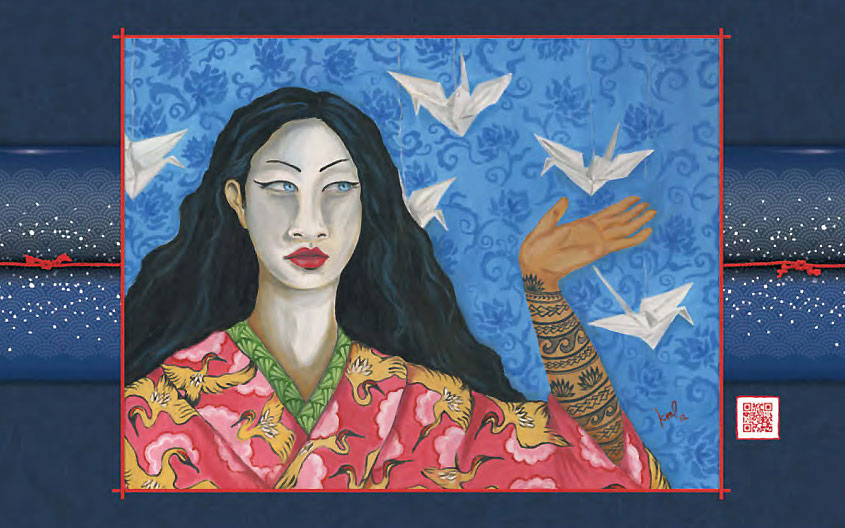 The Perfect Blend
by Katrina Marie Loera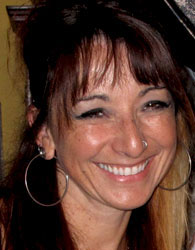 The Artwork
'The Perfect Blend' is just my way of representing the perfect blending of cultures we have in the downtown area and specifically in Japantown. As an artist, I have always admired the art of all cultures, and when several cultures come together in a community and become one, the result is beautiful!
Biography
Katrina lives just blocks from Japantown and works at LeyVa Middle School in San Jose's Evergreen School District teaching art full-time. She is co-founder of the Luna Park Arts Foundation and chairs the annual Luna Park Chalk Art Festival to be held on September 22nd at Backesto Park.

Katrina works mostly in oils, but enjoys a variety of mediums including acrylics, pencil, and clay. Much of her art is based on her beliefs about this life, and many of her pieces are a response to an injustice or need that she seeks to make a statement about. Otherwise, she enjoys patterns, details, and nature, which she includes in most of her pieces. Her subjects generally include animals or a female figures. Katrina enjoys being a part of San Jose's lively art culture and when she can, she tries to participate in several local art shows throughout the year.