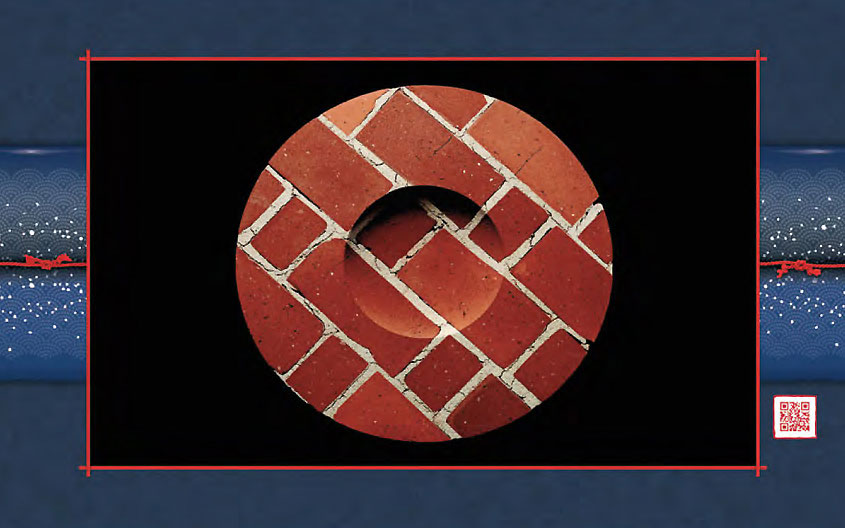 Used Brick
by Ken Matsumoto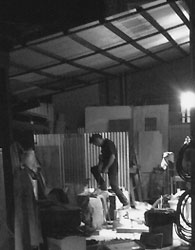 The Artwork
This is the top view of a piece that is the second in a series of works made from red clay bricks. These bricks were once part of the exterior of what was originally the home of the Ishikawa Family. From what I understand, the home was donated to the Japanese-American Museum of San Jose and became him to the museum. In late 2006 or early 2007, the home was razed in order build a structure more appropriate to the mission of the museum. It was from the rubble that the bricks came to be in my possession.

The piece is in the form of a vessel; wide at the top with sides tapering down to a narrow base. The recess you see in the top gives the piece an implied function. This is a function (a container) which is easily recognizable no matter what your ethnic/socio-economic background or level of sophistication in viewing contemporary art. It is a simple form and it reflects, as well as anything else I have made, my interest in creating objects that are accessible and communicate with as many of those that view the objects as possible.
Biography
Born: Ventura, CA 1949. Third of seven children raised Catholic attended parochial schools.
Drafted: August 12, 1969 into the US ARMY. Served as an illustrator in the Psychological Operations of the Special Warfare Group, Ft. Bragg, NC.
Attended: Santa Barbara City College, AA degree Art 1973. San Jose State, MFA Sculpture, 1983.
Moved to current location at 592 North Fifth Street in 1996.
Opened ArtObject Gallery in April 2000.
Currently: Sculptor/Gallery director/owner.