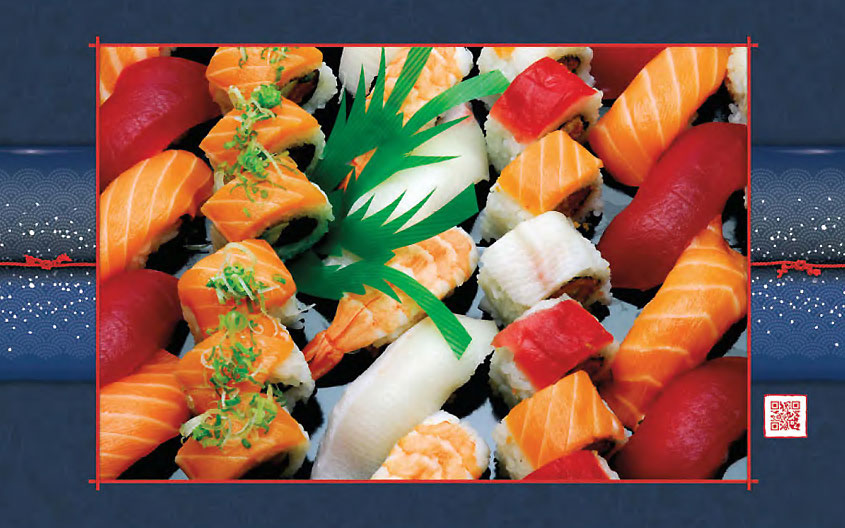 Sushi = Family and Friends
by James Nagareda
The Artwork
I love that my photo of sushi was chosen for this project. Although we have so many excellent restaurants in the area, I believe that this photo represents so much more. Like many cultures, food is an essential part to gatherings of "Family and Friends." People always associate some of their fondest memories based upon the good food that they ate. I will always remember eating grandpa's chicken teriyaki and mom's inari sushi at New Years.
Biography
James "Jim" Nagareda is the owner of award-winning Nagareda Studio and co-owner of Beard Papas in Cupertino and Nikkei Traditions and Jimbos in Japantown. He attended UC Santa Barbara and SJSU where he holds a BS in Molecular Biology and minor in Genetics. Jim's interest in photography started in high school, then he later worked at camera stores part-time before deciding to open his own studio. He has photographed many people including President Clinton, Arnold Schwarzenegger, Ronnie Lott, Chuck Liddell and Mike Swain. His client list includes Corde Valle Country Club, SJPD, SJ Sports Authority and Kristi Yamaguchi.

Jim has served on the Board of Directors for SJ Japantown Business Association, SJ Taiko, West Valley JACL - Next Generation and as a Founding Board Member for the Japanese American Chamber of Commerce of Silicon Valley. Currently he is the Project Manager for the San Jose Japantown History Book Project.