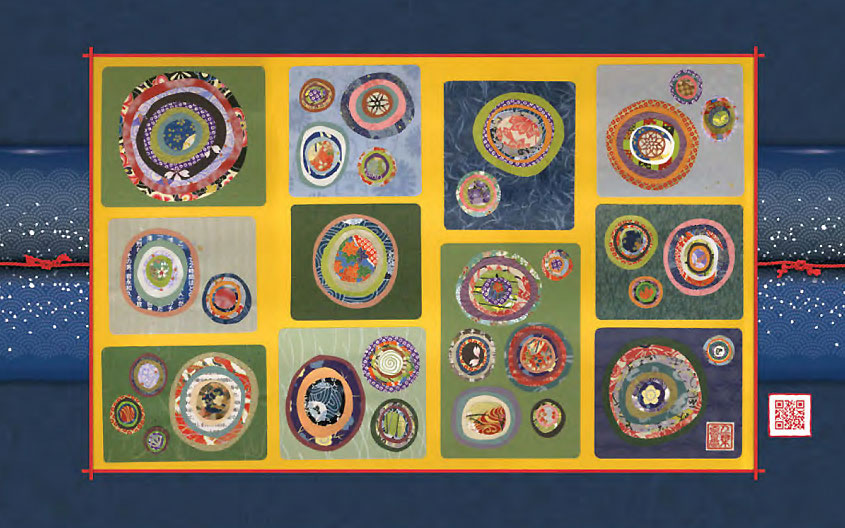 Family Portraits
by Yurika Chiba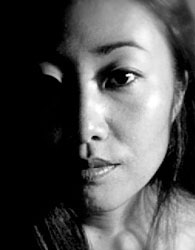 The Artwork
Chance and fun are two major elements of this work. Found objects comprise the materials, whether they be scraps of rescued paper, fabrics, or leaves found on walks in the neighborhood. Life is given to small things in this way that are usually overlooked. Putting these together into patterns of repetition and variation is like both creating and solving puzzles; trying to find a balance in the arrangements of pieces.

The circles are like people, in that they are comprised of layers. They are arranged in groupings or stand alone, but all have their place - much like in a community.
Biography
Yurika Chiba is a taiko player who tours nationally and internationally, and performs locally at festivals, schools and events with San Jose Taiko. Apart from taiko, Yurika also creates mixed media art and explores creativity. She often works with rescued and re-purposed materials, particularly Japanese papers and fabrics. With a degree in psychology from the University of Toronto, one of her pursuits is an ongoing investigation on how to teach creative thinking to people of all ages.