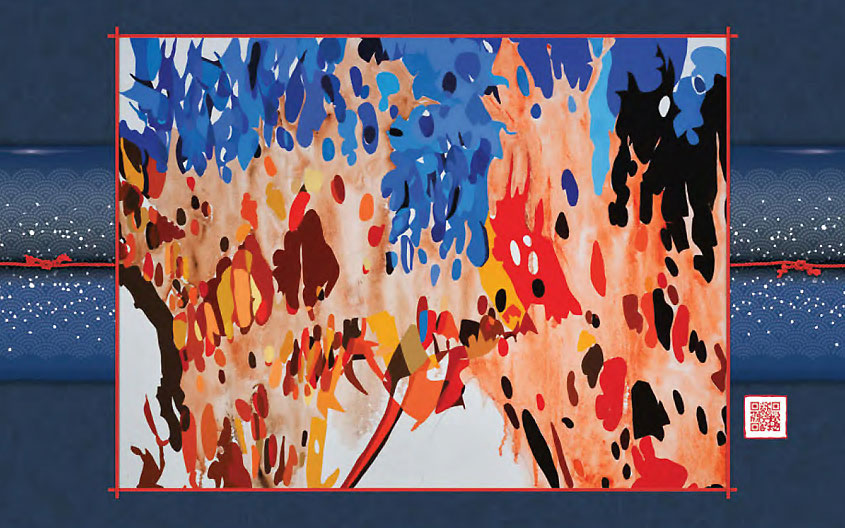 Untitled
by Karen Ehlers
The Artwork
The natural environment has always inspired me.  I am interested in finding a visual language that expresses the contemporary landscape. I am trying to capture the feeling and experience of how we see the natural world as we pass through it. With this in mind, I paint about all the elements; the wind, the cold, the heat, and the brightness of the sun.  I paint about our peripheral vision. How nature turns into patterns of lights and darks as we walk by. I spend a lot of time in the environment hiking, cycling, and landscape painting.

In this body of work I start my paintings by tracing shadows over time. As they move across the canvas so does my drawing. After a time that seems right I take the canvas into my studio and start painting. At this time the painting becomes about the paint, patterns, and hopefully a visual dance.            
           
I find that my picture making is forever progressing, multiplying, and branching off. I enjoy exploring a variety of visual experiences. I am continually appreciative for the privilege of being an Artist.