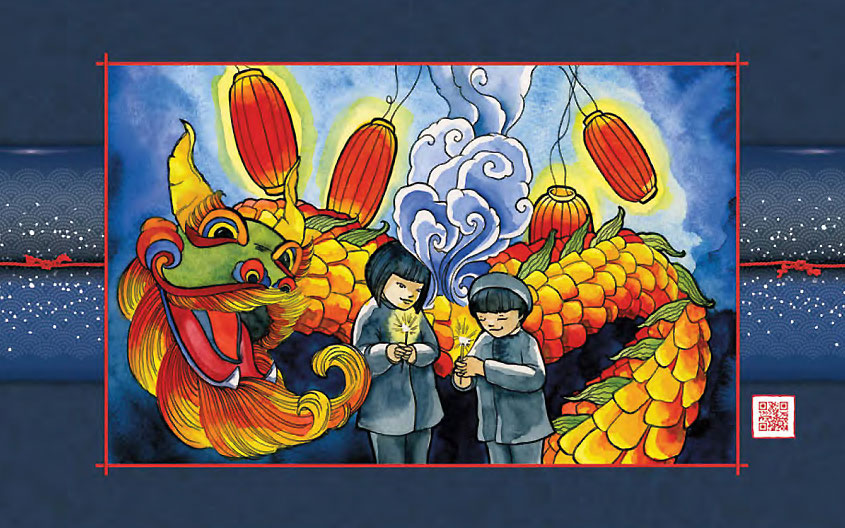 The Golden Dragon
by Tamiko Rast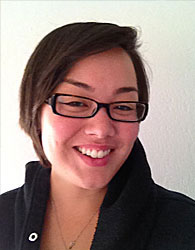 The Artwork
The very site of this mural was once home to Chinese immigrants who worked in the agricultural fields of Santa Clara Valley. Despite rampant racism and acts of violence that marked attitudes toward Chinese at that time, John Heinlen (a German immigrant), leased his land to the families and it became known as, "Heinlenville." The families maintained their own self-sufficient "city," walled-off from potential danger. Da-Jui was celebrated every July, a festival to commemorate their ancestors, with Gung Lum (the Golden Dragon) costumes and sparklers.
Biography
Tamiko Rast is San Jose born and raised, having spent part of her childhood running around her grandfather Roy's Mobil gas station in Japantown. She has fond memories of jumping up and down on the bell line that cars crossed, dinging to signal their arrival at the station...until Grandpa told her and her siblings to quit it.

She's lived and worked in the neighborhood for several years, appreciating the histories and personalities of the place her great-grandparents once settled. She and her brother, Miles Rast, have run the web and graphic design company, Rasteroids, for over 12 years. Her family converted Grandpa Roy's gas station into a coffee and tea shop, now known as 'Roy's Station,' which is operated by her parents and sister, Jasmine. She can often be found at or around Roy's with several of her parrots in tow.
Cultural Relevance
For more information about Heinlenville and the restoration of Heinlenville's Golden Dragon, visit the Chinese Historical and Cultural Project at www.chcp.org.