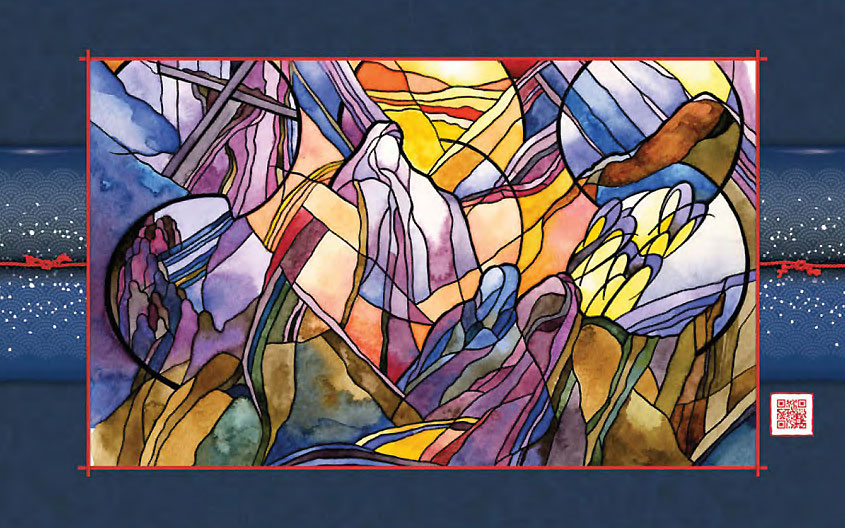 Stained Glass
by Tamiko Rast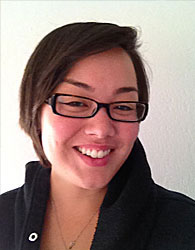 The Artwork
This watercolor piece is based on the triptych of stained glass windows at the Wesley United Methodist Church Chapel in Japantown. Alan Masaoka titled his beautiful windows, 'The Crucifixion,' 'The Resurrection' and 'The Sending Forth,' based on specific scriptures in the Bible.
Biography
Tamiko Rast is San Jose born and raised, having spent part of her childhood running around her grandfather Roy's Mobil gas station in Japantown. She has fond memories of jumping up and down on the bell line that cars crossed, dinging to signal their arrival at the station...until Grandpa told her and her siblings to quit it.

She's lived and worked in the neighborhood for several years, appreciating the histories and personalities of the place her great-grandparents once settled. She and her brother, Miles Rast, have run the web and graphic design company, Rasteroids, for over 12 years. Her family converted Grandpa Roy's gas station into a coffee and tea shop, now known as 'Roy's Station,' which is operated by her parents and sister, Jasmine. She can often be found at or around Roy's with several of her parrots in tow.