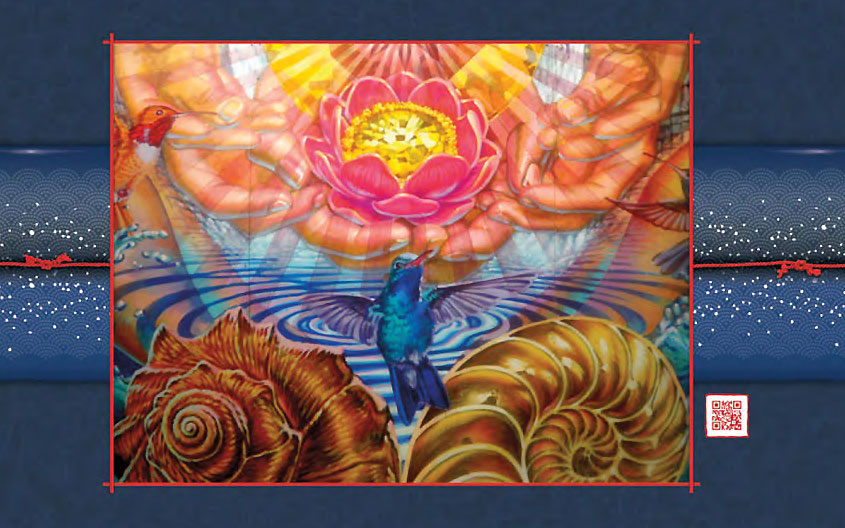 Beyond the Veil
by Francisco Franco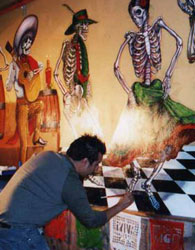 The Artwork
'Beyond the Veil' represents my artistic goal of coming to terms with the reality as we perceive it and that reality beyond our perceptions. In other words, by lifting the veil we can dissolve the construct we call reality and point towards something beyond.

These paintings grew out of a desire to depict ultimate truth using ultimate lies, those lies being the creation of images and illusion. This ultimately is the language of visual art. The difficulty and irony for the artist lies in using images, which by nature are illusions based in the physical world or as Plato might have said, "A decaying copy (painting) of a decaying copy (physical world) of a perfect changeless original (Ultimate reality)". The plastic artist is immersed in this world of decaying images and the contemplation of them. Which leaves the artist in a dilemma, "How does one use symbols and images that are based in physical reality and move us beyond those appearances towards the transcendental? Most artists, I believe, are caught up in the illusion and actually reinforce this trap, rather than pointing towards the way out. These artists remain blissfully ignorant creating "appearances of appearances", never moving past this point. Evidence of this is everywhere and sometimes even collected in museums across the world and I think serves more importantly as human artifact or historical documentation. Rarely, even with the weight and hindsight of history, do we find an artwork that both moves us and or touches on what we call the divine.

My journey as an artist has always been about coming to terms with images and their power over us. How do we use images that come and go from out of the plane of existence and express the eternal and divine? How do we use images from the realm of existence based on suffering and yet remain true to eternal truths beyond life's often confusing and contradicting nature? These truths can be felt and experienced but often hard to define in a world of constant flux. In fact, most of these epiphanies can be so sublime that words often fail or come short of describing them. In my struggle to express peak experiences of Primordial Unity where everyone and everything become part of a feeling of Oneness, I turned to the poet. The poet takes words or rather symbols and turns them into beautiful constructions that transcend their symbols, definitions and construct, in order to communicate a higher truth beyond the everyday conscious world. The beauty of great poetry lies in its ability to use words and go beyond there simple function and instead express great depth of meaning that go beyond the words. Poetry uses not only words but specific devices such as connotation, sound, and rhythm to express the appropriate combination of meaning and emotion. In the same way I take my love for images and symbols, that I have spent most of my life contemplating, and reconstruct them in a way that moves beyond the image and into greater depth of meaning. In fact, rather than sounds and connotation, I use color, line, rhythm, harmony, and whatever visual tool necessary to move beyond the mere appearance.