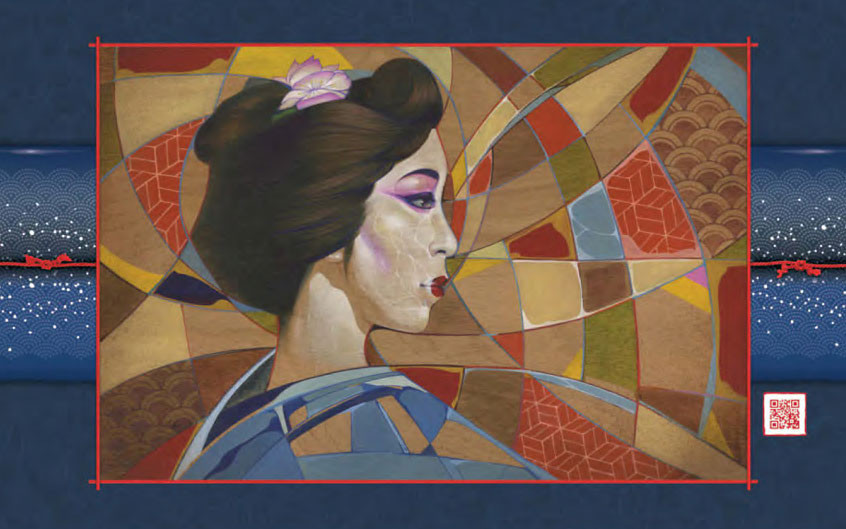 Untitled
by Samuel Rodriguez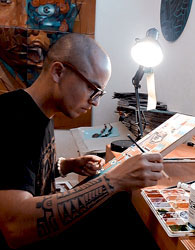 Biography
The first time Shortyfatz made a debut was in 2002, it was the name for the main character in my own barrio funny pages. It was a way for me to give a voice to my characters from prior graffiti excursions. I used to pass the comics around on xerox copies at lowrider car shows and flea markets around the Bay Area. Eventually I slowed down with these comics and found work in corporate design studios. Those were good opportunities and learning experiences, but limited my creative potential. So I decided to go out on my own.

Today Shortyfatz has since become the name and brand of my independent design studio, where I work on Public Art, Design Collaborations, and Personal Art. My specialty is in custom lettering, and illustration. Im fortunate to say that I work on various types of projects, with several different stakeholders. For instance, in Public Art, collaborators involve architects, governments, fabricators, other designers and entire communities. On the other hand in design, the amount of clients and collaborators is much smaller and intimate which is a nice break from Public Art. Then there is my Personal work which keeps me balanced and helps me to get better at my overall crafts. So things definitely don't become boring!

My favorite part of the process on any given task is problem solving and sketching concepts on graph paper. This is the part of working where learning, and keeping an open mind is the most essential for creating new styles, solutions, and possibilities. I am really happy to say that each project, and or collaborator I work with, large or small has its own story, and comes with a special set of unique ingredients. I enjoy the art of figuring out what those ingredients are, and cooking them up in the best way possible.