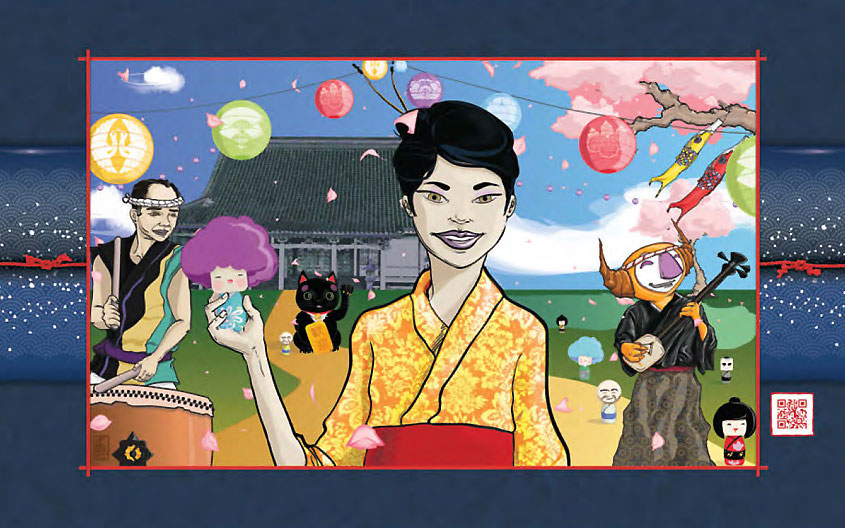 Matsuri No Oni
by Michael Foley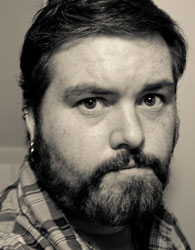 The Artwork
This piece is a celebration of the variety and passion of the people in our small community. Creating a non specific Matsuri, this allowed me to mix various elements, while incorporating local landmarks of San Jose Japan town to make this festival one of a kind.
Biography
Michael Foley is a self taught Bay Arean who currently resides in San Jose's Japan town.

An artist whose work has a decidedly sardonic bent, he delights in poking fun at every aspect of society. Romantics, hipsters, tweekers, and yuppies; no one is safe from his piercing wit. However, Michael's use of saturated colors and cartoon-like imagery serves to disguise the mature content of his work. Below the lighthearted surface of his humor lies a deeper interest in the human condition. The things that hurt us and the things that we do to ourselves and to each other to get by or simply make ourselves feel better.

Michael has shows in various galleries and private exhibits in the United States and Internationally. He is available for workshops, commissions and private tutoring.