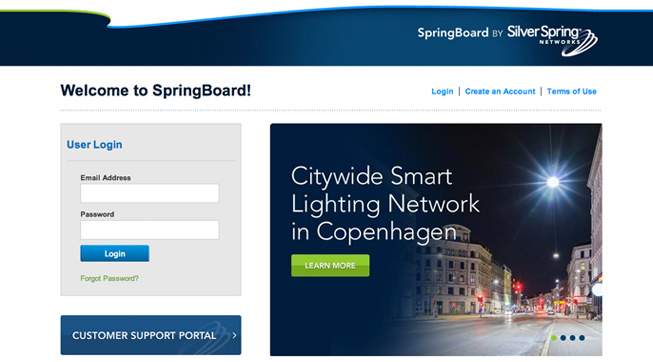 Silver Spring Networks - SpringBoard File Deployment Application :: Programming + Applications
Silver Spring Networks is a global smart-grid solution provider who creates the software behind Smart Meter systems used throughout the world. Rasteroids created a complex permissions-based application for software distribution to their clients, including on-the-fly file encryption and decryption. This suite serves their clients, including Pacific Gas & Electric, CitiPower & Powercor, Florida Power & Light.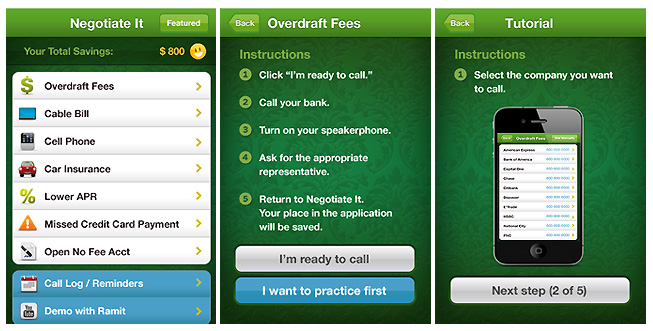 Negotiate It - iPhone App Design :: Design
Negotiate It is a money management iPhone application created by Ramit Sethi, author of www.iwillteachyoutoberich.com, a blog featured in The New York Times, The Wall Street Journal, CNBC, NPR and Fortune Magazine.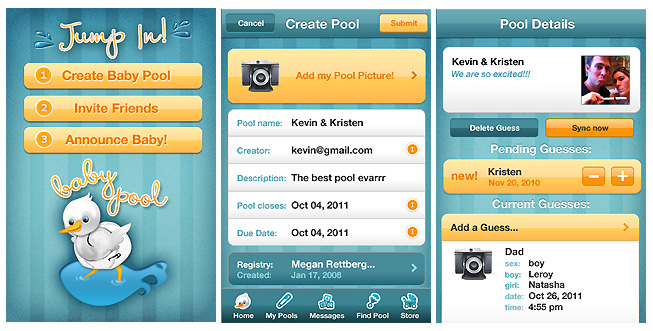 Baby Pool - iPhone App Design :: Design
Rasteroids designed the interface of K-livin's Baby Pool iPhone application. It's a pooling system for expectant parents -- go ahead and see if you get the baby's name right!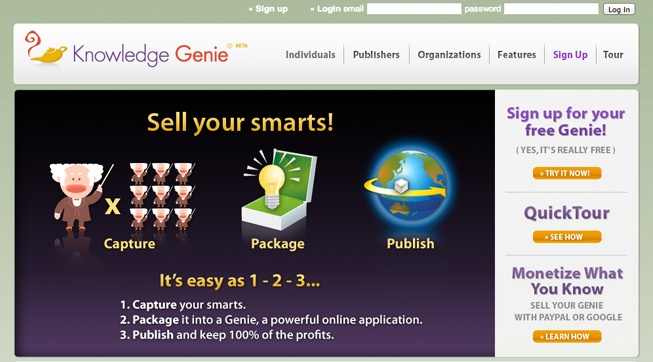 Knowledge Genie - Complete Publishing Platform :: Design, Programming + Applications
Knowledge Genie is a social web application with step-by-step processes for capturing, centralizing, and transforming knowledge. Authors can create a unique learning hub of integrated media, documents, and online presence into a sole location - including an expansive set of features focused on user cognition. The technology behind Knowledge Genie is patent-pending.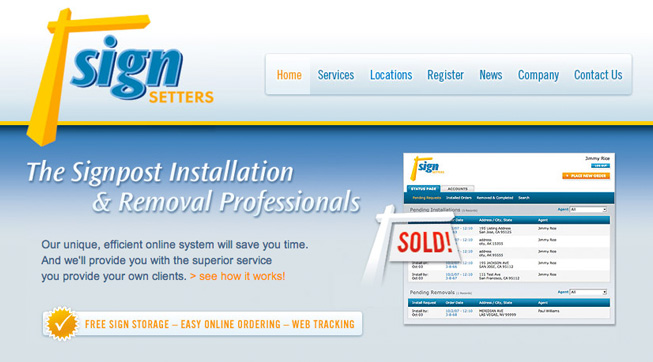 Sign Setters Custom E-Commerce Application :: Programming + E-Commerce
Sign Setters is a new, rapidly-growing national franchise that provides the real estate industry with professional sign installation and removal. Rasteroids designed an efficient online e-commerce system for users and a complete management portal for franchise owners; it revolutionizes an industry that has no existing comprehensive model.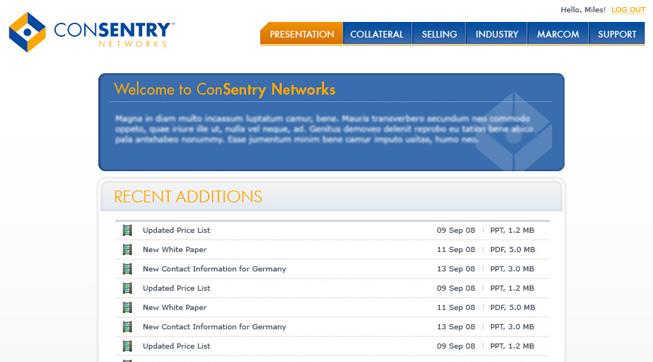 ConSentry Networks - File Management Application :: Design, Programming + Applications
Rasteroids worked with ConSentry Networks to provide a file-distribution system to streamline online file management. The application was created with user rights to facilitate distribution of presentations, price sheets and content across multiple continents.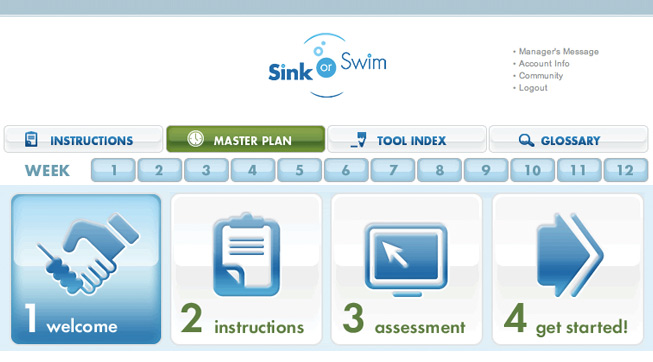 Hit the Ground Running - Online Learning Application :: Design, Programming + Applications
Rasteroids worked with Hit the Ground Running to develop an online e-learning system for companies in employee performance. The innovative portal, based on concepts published in books by Thuy and Milo Sindell, was featured on Forbes.com, Fortune and BusinessWeek Magazines and The Washington Post.