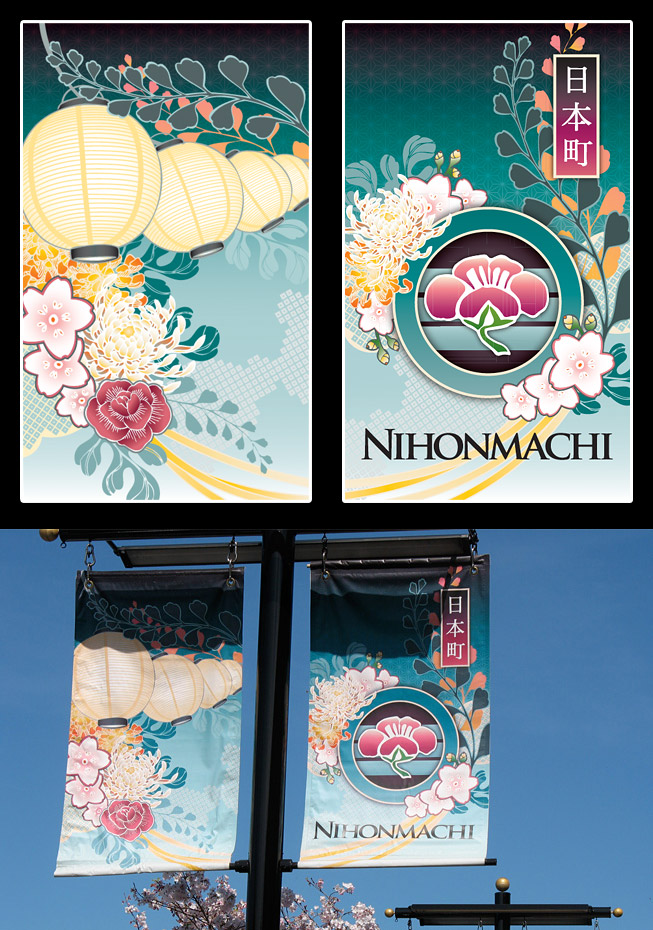 Japantown San Jose :: Design, currently hanging in Japantown, San Jose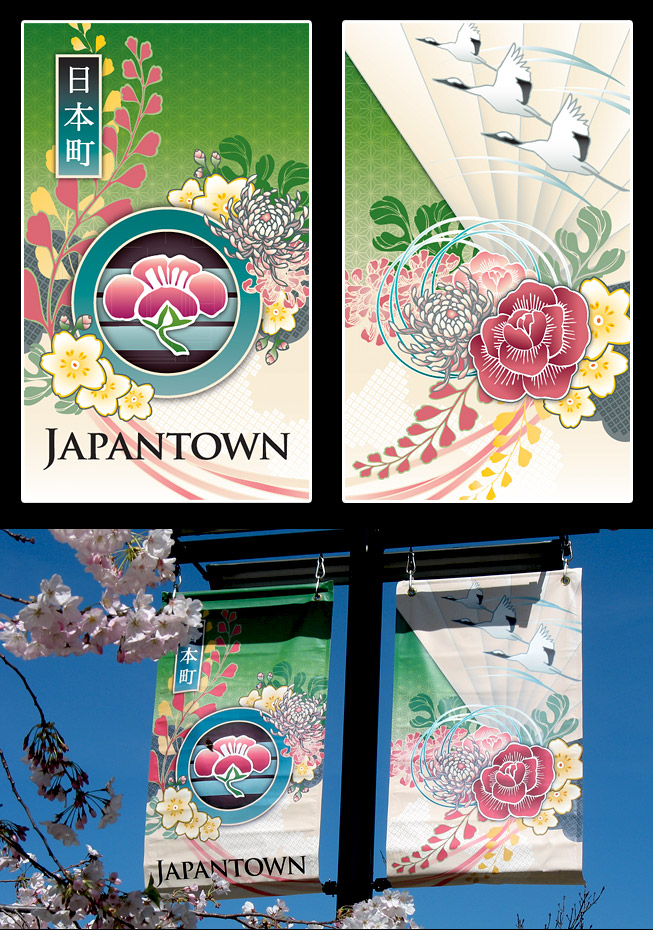 Japantown San Jose :: Design, currently hanging in Japantown, San Jose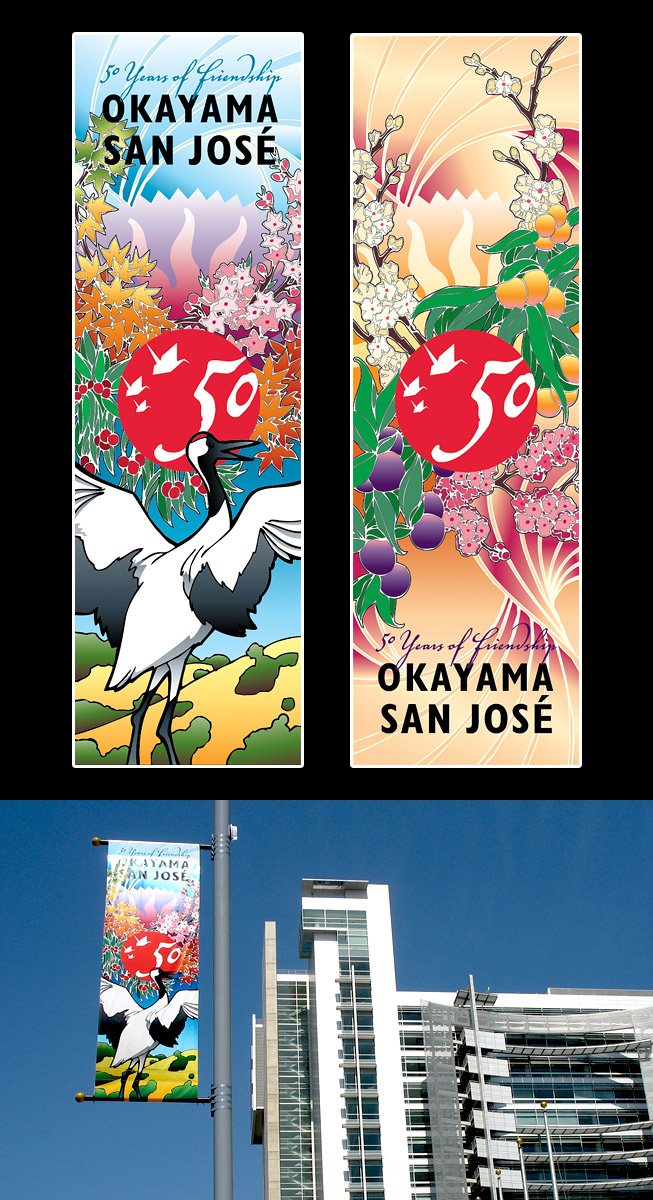 Sister City 50th Anniversary :: Design, displayed in downtown San Jose 2009
These banners were created to commemorate the 50 year anniversary of Sister City friendship between Okayama, Japan and San Jose. Rasteroids drew on the similarities that caused these two cities to be paired, such as the historical significance of agriculture in these two cities. Also featured is the City of San Jose's official sun logo and Japan's treasured bird, the tancho crane.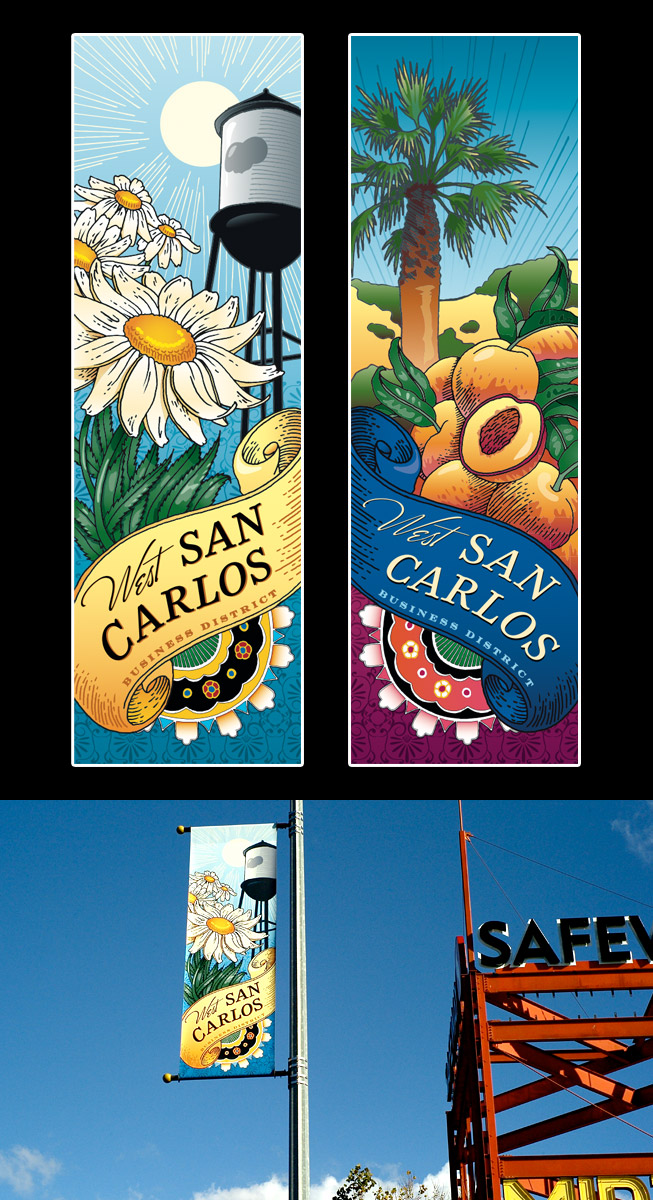 West San Carlos Business District :: Design, on West San Carlos Street in San Jose
West San Carlos Street in San Jose is a major thoroughfare that is home to an eclectic mix of family businesses, antique shops and car dealerships. Rather than bridge their current similarities, Rasteroids looked to the street's past in these banners. The neighborhood is named after famed horticulturist Luther Burbank (creator of the Shasta daisy), and was home to the Del Monte fruit packing company for many decades.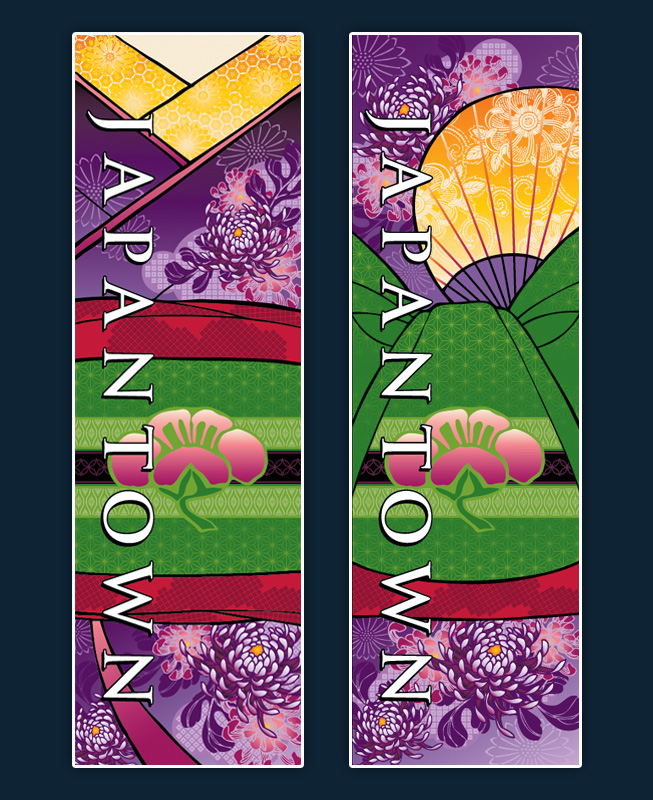 Japantown San Jose :: Design, currently hanging in Japantown, San Jose
These light pole banners in Japantown feature the front and back views of a traditional kimono, as well as the neighborhood's lotus flower logo.